You can run any sample models downloaded from the internet within a day or two by carefully reading the steps mentioned in this tutorial.
Step 1: extract/copy any downloaded model file in any drive/folder of your computer
Step 2: Run OPNET Modeler
Add the Model Directory as follows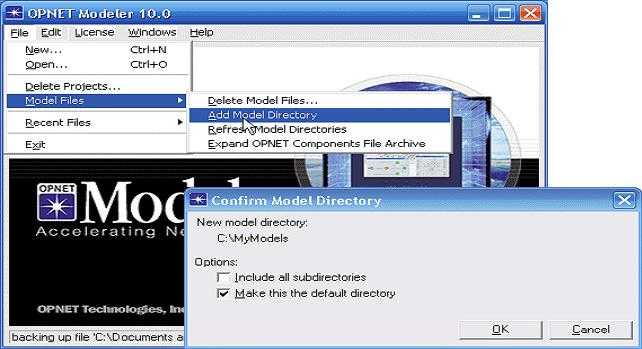 File – > Modlel Files -> Add Model Directory
Check "Make this the default directory" check box
Step 3 : Open the Model (here the name of the model is WanProtocols)
File -> Open -> WanProtocols -> Open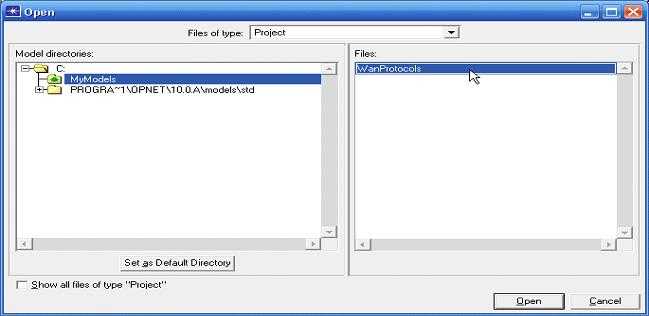 Step 4:
You can select the scenario (ATM/PPP/ISDN which is available in this WanProtocols model) by pressing Control+Up/Down Arrow.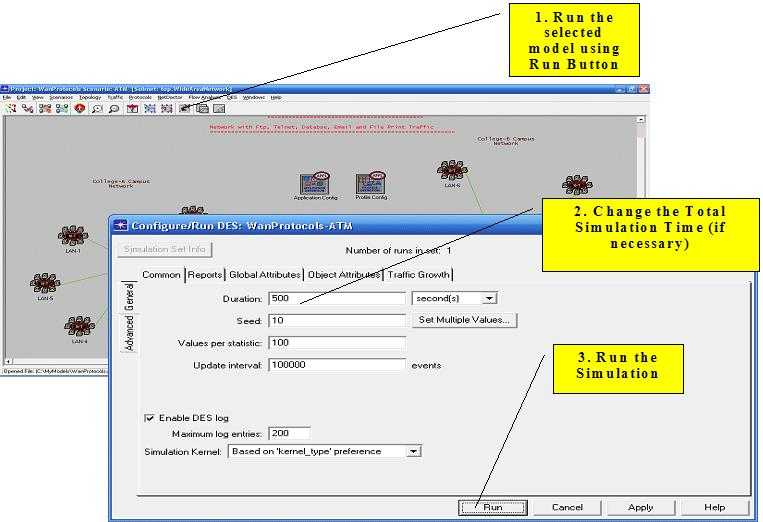 Close the Simulation Window and display the simulation performance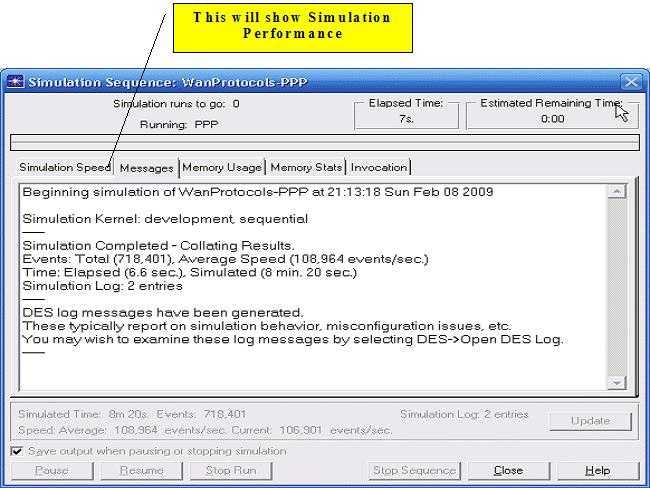 Step 5: Display the Graphs as follows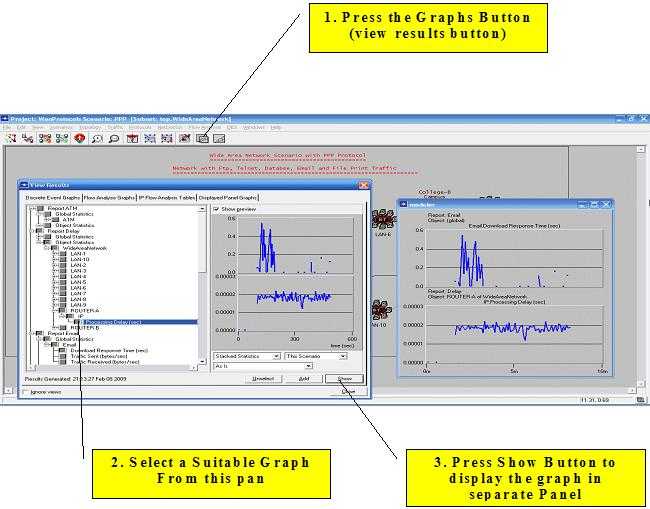 For Assistance in Protocol Implementation, Simulations & Analysis of Industrial as well as Scholarly Research Works, you may Contact Us.

Discuss Through WhatsApp
Call 91 9843779735
Send an e-Mail Message.